Why We Love the Closet Valet Rod
At Closets of Tulsa, our favorite custom closet feature is also one of the simplest: The closet valet rod.
A valet rod slides or telescopes to create additional hanging and display space in your custom closet. This minuscule but mighty tool packs a ton of convenience and functionality! Like all of our custom closet accessories, the closet valet rod comes in a range of finishes to reflect your personal style. Here's the valet rod in our matte gold hardware finish: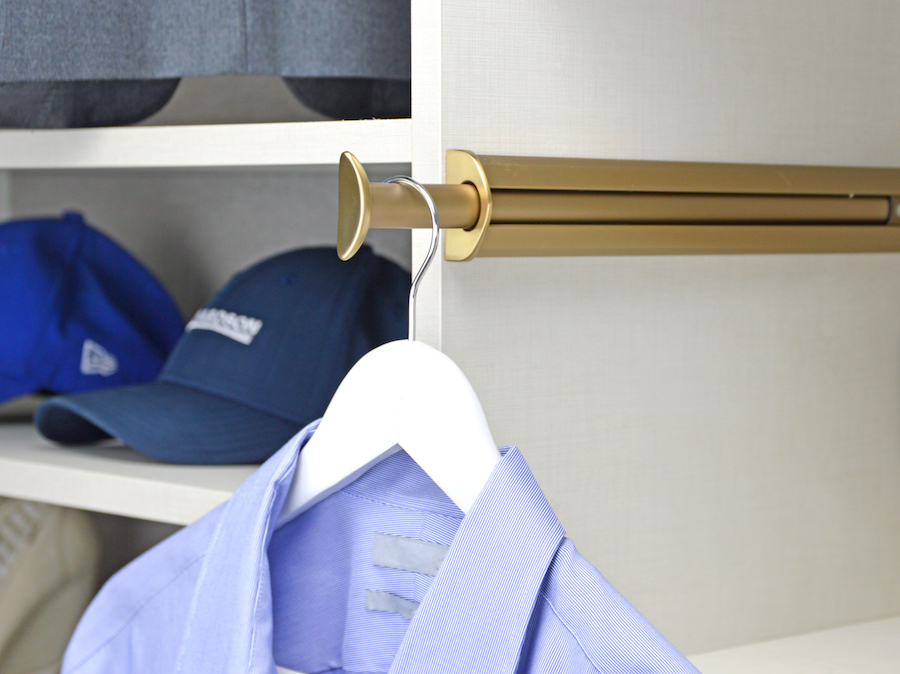 How to Use the Closet Valet Rod
If you're new to the closet valet rod, I guarantee you'll be surprised at how often you use it. This is one accessory you almost can't have too many of.
Here's what I do with mine: 
PLAN OUTFITS
Deciding what to wear or packing for a trip? Valet rods hang clothing parallel to you, like a retail display. This makes it fun and easy to quickly see what works and what doesn't. Pair pieces on your closet valet rod to put looks together. Don't forget about your jewelry, tie, hat or handbag—hang it all as a unit so you see the big picture.
Displaying tomorrow's outfit on your closet valet rod can also spare you some fuzzy morning decision-making. This time-saver can help you or a loved one of any age eliminate chaos and live better. Here's how an awesome client, Drew, is using his valet rod after his midtown Tulsa closet remodel: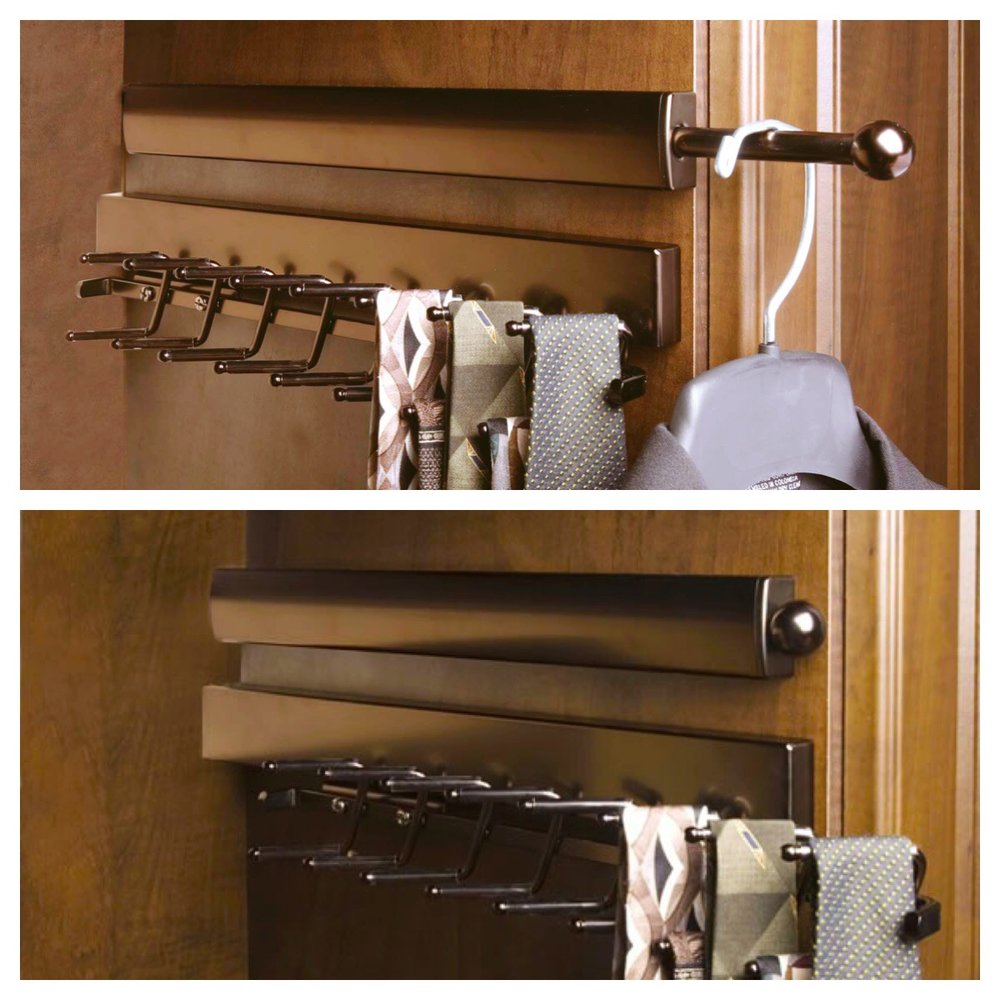 STAY ORGANIZED
Use your closet valet rod as a holding station to keep your closet floor and other surfaces free of clutter. Easily hang your coat, hat or handbag instead of letting things pile up. Or, use your valet rod as an organization station to put away laundry or dry cleaning, see what you have, and find a place for each item.
See what I mean about never having too many of these? 
INSPECT GARMENTS
Need to check an item for stains, holes or damage? Struggling to tell black from navy blue? (Just kidding, those were both black.) 
Locate your closet valet rod so garments are in your line of sight,
where you can easily inspect them.
CLEAN UP
Whether laundry happens in your closet or a separate room, the closet valet rod is a game-changer for your hang-dry, ironing and steaming routine. Hang wet clothes to dry without a bulky drying rack—or the umpteen other places you try to hang your delicates :)
Locate a valet rod near your dryer or ironing board to move garments directly onto hangers while they're still fresh. If you steam your clothing, hang a valet rod high enough to accommodate.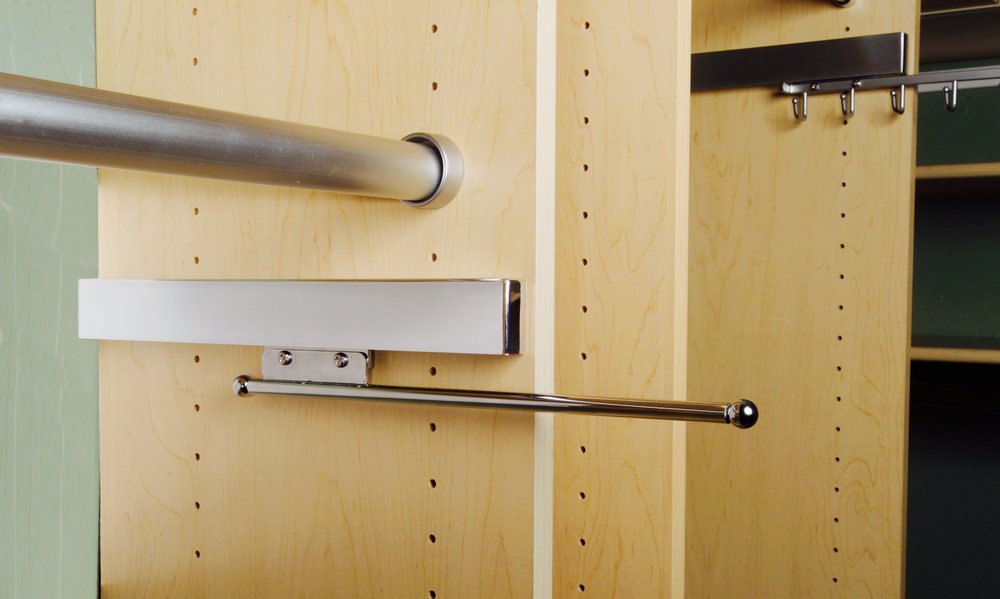 HAVE FUN WITH IT
The closet valet rod is also an unexpected place for a thoughtful note that won't get lost among the bills. Post encouraging words for yourself or a loved one before a big day, or leave a fun surprise to celebrate a promotion or the first day of school.
 If you've found a clever or surprising use for your closet valet rod, we want to hear about it! Comment below, tag us on Facebook, or shoot me an email at jane@closetsoftulsa.com. We can't wait to hear from you!
---
Get Details