Want to update your kitchen but don't have the money for an extensive remodel? Try one or more of these 30+ fun and easy kitchen crafts to get a fresh new look on a low budget.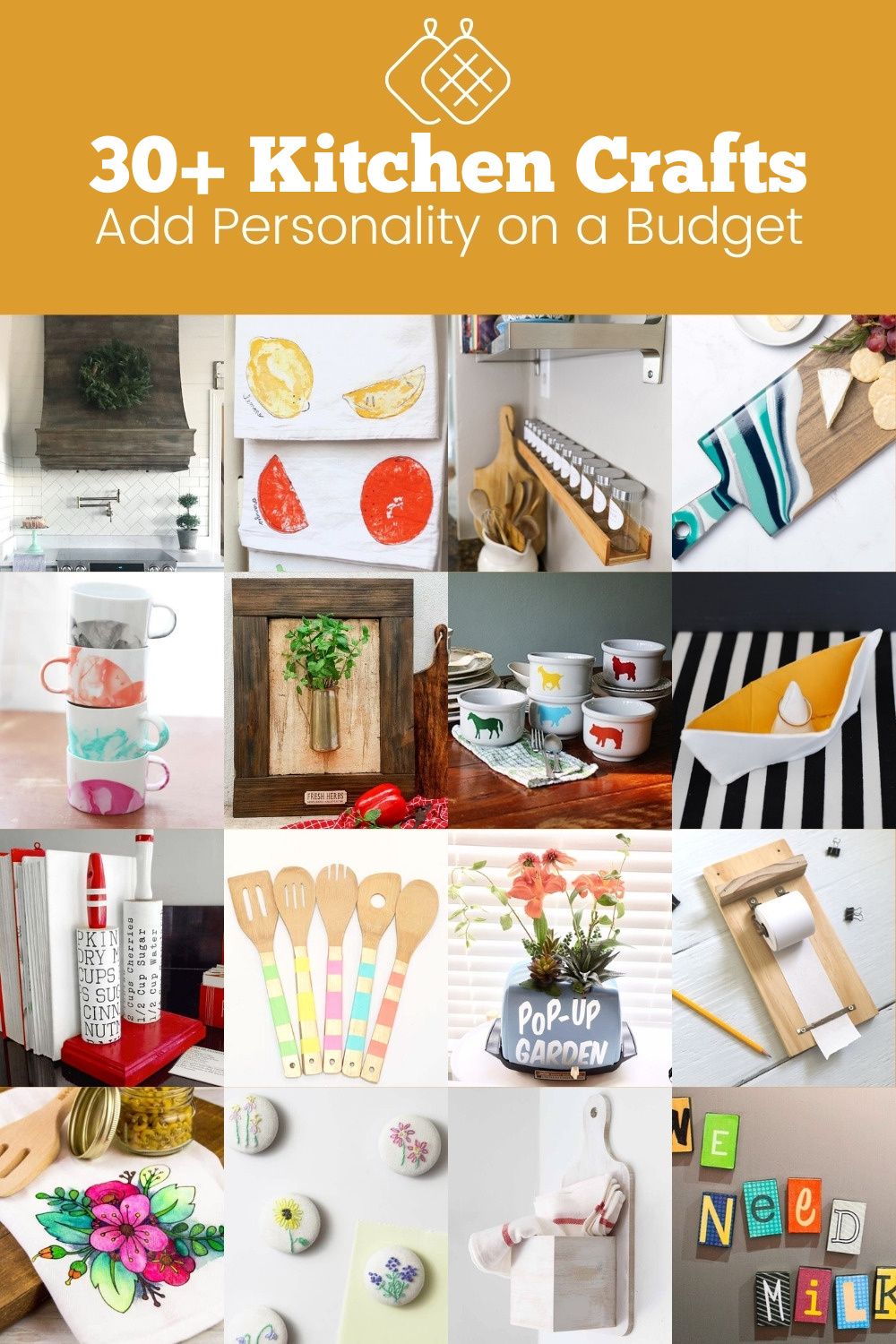 Flipping through home magazines or scrolling endlessly through Pinterest can make you yearn for a whole house redesign. Who has the time (or money) for that?
Not many people. I don't!
But still, I like to do a little renovating now and then. Most of us need to take it one room at a time and one project at a time. Today I'm going to talk about how you can inject a bit of your personality into your kitchen with some budget-friendly crafts.
Kitchen Crafts on a Budget
Kitchens can be one of the most expensive rooms to remodel. The most obvious ways to change things are by painting a wall, the cabinets, or a light fixture. But even those cost money.
However, if you don't have a large budget, there are still a lot of ways to update your kitchen. If you put a little time and effort into some DIY décor and organization crafts, you can get a new look without spending a lot of money.
I've come up with a list of thrifty kitchen crafts – some big (like a range hood update) and some small (like new refrigerator magnets). Scroll down to check them out and then get started on your new kitchen!
Kitchen Crafts
You're going to love these crafty ideas for decorating your kitchen! Use these projects to enhance a room when you can't do a total makeover.
---
If you liked these kitchen crafts, I'd love if you could share this post using the buttons below. Then head over and check out these other (related) popular posts:
The post Kitchen Crafts: 30+ Ways to Add Personality to Your Decor appeared first on DIY Candy.