Bra care tips to keep them looking fantastic over time
It is time to talk about our unmentionables. Ladies, if you are uninspired by what's in your lingerie repertoire than you have most likely fallen into the slump that many of us have lapsed into.  Most of us hate to admit it, but long gone are the days of matching bra and panty sets, pretty and impractical have seemingly gone by the waste side.  Well, we say, shake things up and it's time to shop for the pretty and practical.  There are so many great lingerie options that are both functional, fashionable and have a positive impact on your appearance.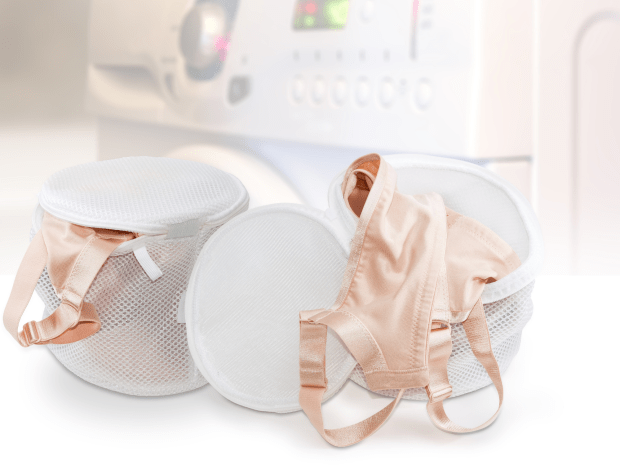 Turns out wearing the right undergarments not only elevates your self-confidence but greatly affects the way your clothes fit, your level of comfort and most of all how you feel about presenting yourself to the world.  Let's focus on your bras, shall we?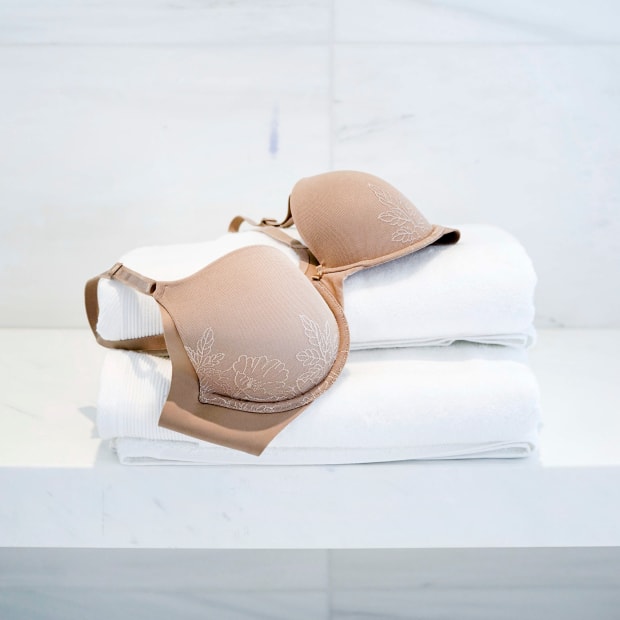 But what happens when you get a new stash? How do you keep them functional and long-lasting? Turns out there's a reason why your bras are called delicates.  They needed to be handled as such. We have a few tips to help you care for your delicates with ease.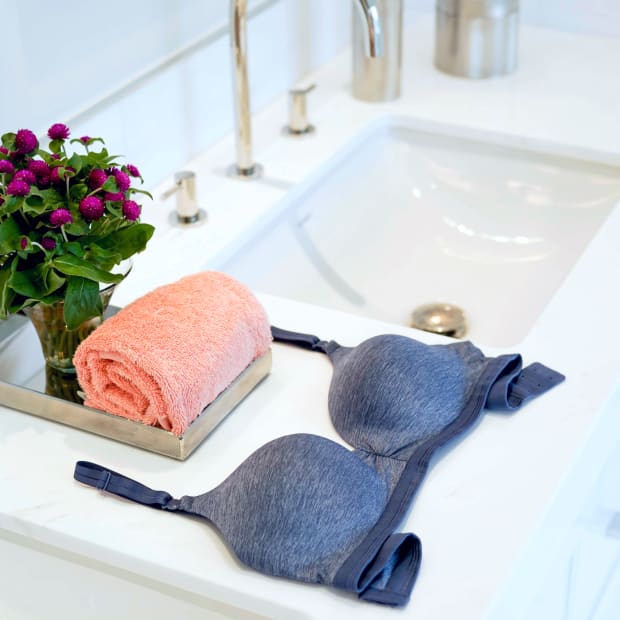 Three Tips for Caring for Your Lingerie
Tip 1: Wash For the best results, hand wash your bras with a silk and blends-friendly detergent like The Laundress's Delicate Wash, to remove oils and stains and maintain a silky touch.  Don't forget to hook your bra and place it in a mesh bag to protect straps from stretching and hooks from snagging other clothes. Find a sturdy mesh bag like this one. We love that this full set offers a separate bag for all of your various delicates.  
Tip 2: Dry To keep the shape and elasticity, always hang bras to dry by the piece in between the cups (who knew it was called the gorse!). Avoid hanging bras to dry by the straps as the wet cups will weigh the garment downward. (Whoops! I always do that-must drag out the drying rack from now on!) and ladies, don't try to ever try to wring out wet bras!
Tip 3: Repeat Repeat wears are more than okay! The washing machine tends to wear out the elasticity of a bra, so it's best to wash every few wears.
MORE FASHION TIPS FOR MOMS
PIN IT!
Use Pinterest to save your favorite fashion posts. Be sure to follow our Fall Fashion Trends Pinterest board here.
This is not a sponsored post.