Explore over 80 Penguin Themed Virtual Field Trips with your child! This is the ultimate collection of Penguin Videos for kids.
Are you ready to go on a penguin adventure?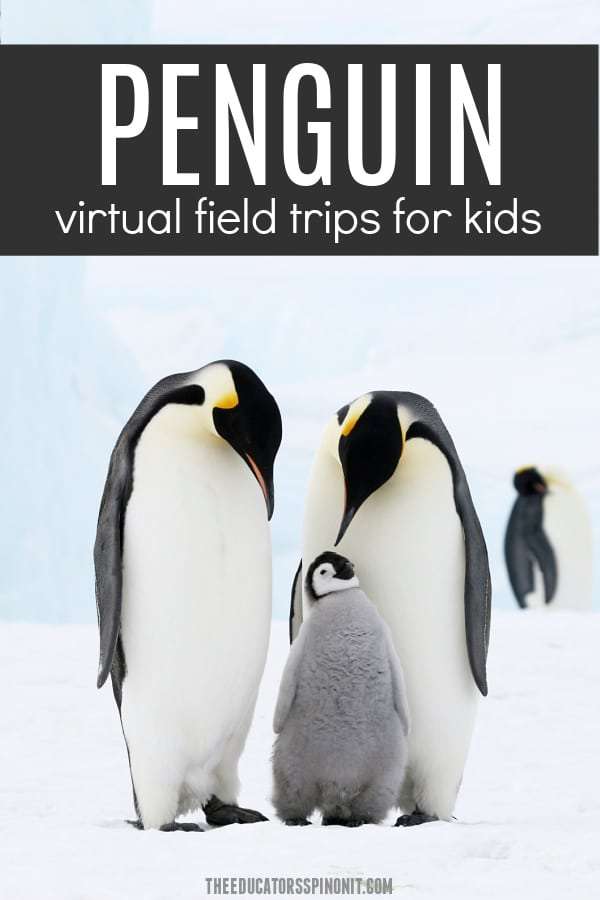 In this guide, you will discover the 18 types of penguins located around the world in the southern hemisphere with kid-friendly videos of penguins.
The Ultimate Collection of Penguin Videos for Kids
Penguin Virtual Field Trips for Kids
Penguins are such fun animals to learn about with kids of all ages. It may be the reason why there are so many adorable penguin books for kids. This video collection shares mom-approved, teacher-approved videos for you to explore penguins and where they live.
Before you get started, print out your penguin virtual field trip log to track all of your penguin adventures.
Videos about Penguin Facts for Kids
This collection has kid-friendly videos sharing penguin facts for your child.
Did you know that Penguins are excellent indicators of the health of the ocean?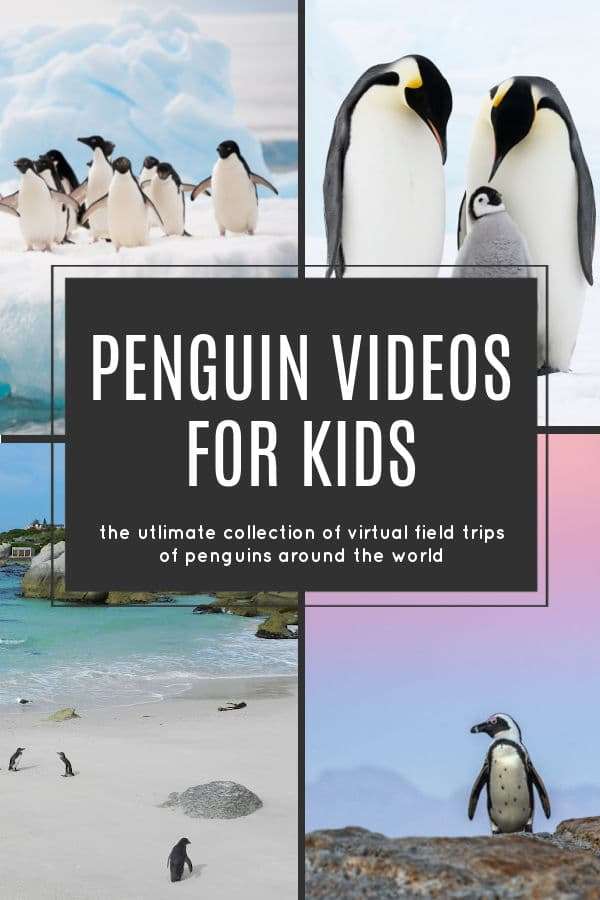 Don't miss our collection of Winter Virtual Field Trips for Kids
Where do Penguins live?
Major populations of penguins are found in…
Angola
Antarctica
Argentina
Australia
Chile
Namibia
New Zealand
South Africa
You can learn more about where penguins live from Penguins World.com
This video list of penguins is based on where penguins live to help your child learn about the different types of penguins and about the world and where penguins can be found… it's not just Antarctica.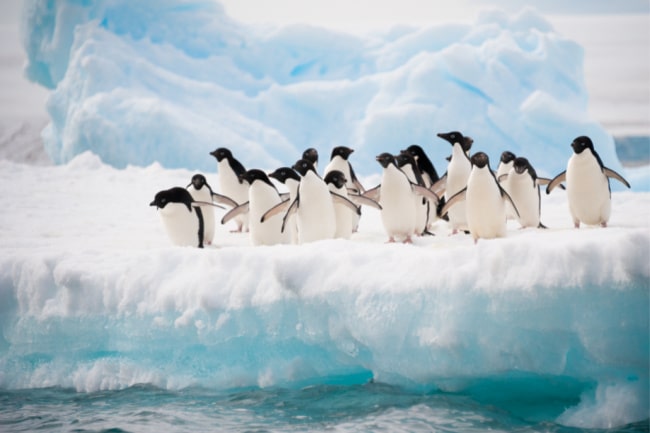 Penguins in Antarctica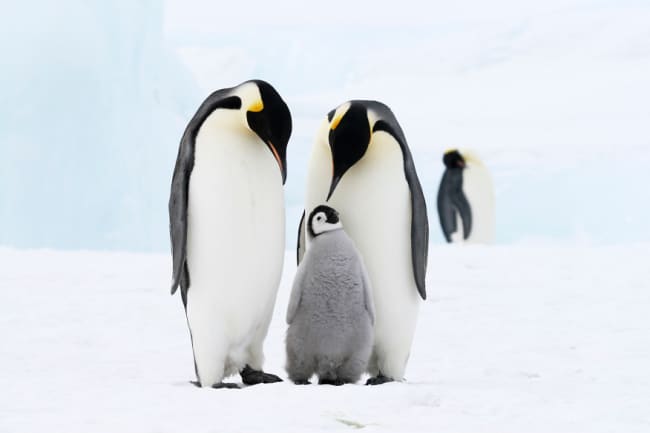 Macaroni penguins breed in at least 216 colonies at 50 sites.
Penguins in Angola
Penguins in Argentina
Penguins in Australia
Penguin in Chile
Penguins in New Zealand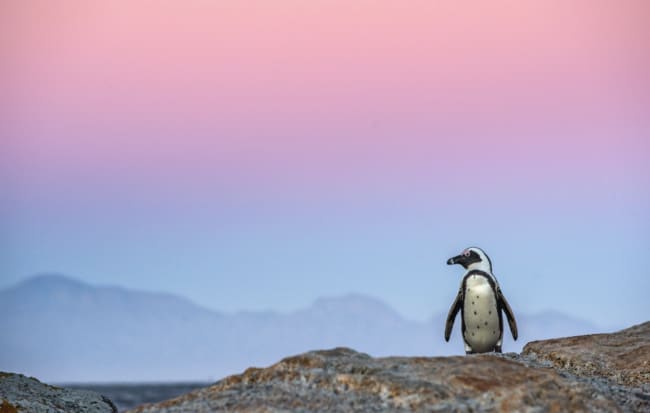 Penguins in South Africa
Be sure to watch Penguin Town on Netflix as a family.
Penguins in South Georgia
Penguins in Peru
Baby Penguin Virtual Tours
Penguins and their babies are a story on their own! We put together this collection to learn more about penguin babies and how their parents care for them in a unique way. Can you imagine building a rock nest?
Virtual Tours of Penguins at Zoos and Aquariums
Penguins can be found in various aquariums and zoos around the world. Here's a peek at some of their lives.
Penguin Virtual Field Trip Log
Track your virtual journey with the penguins all over the southern hemisphere using our printable virtual field trip log.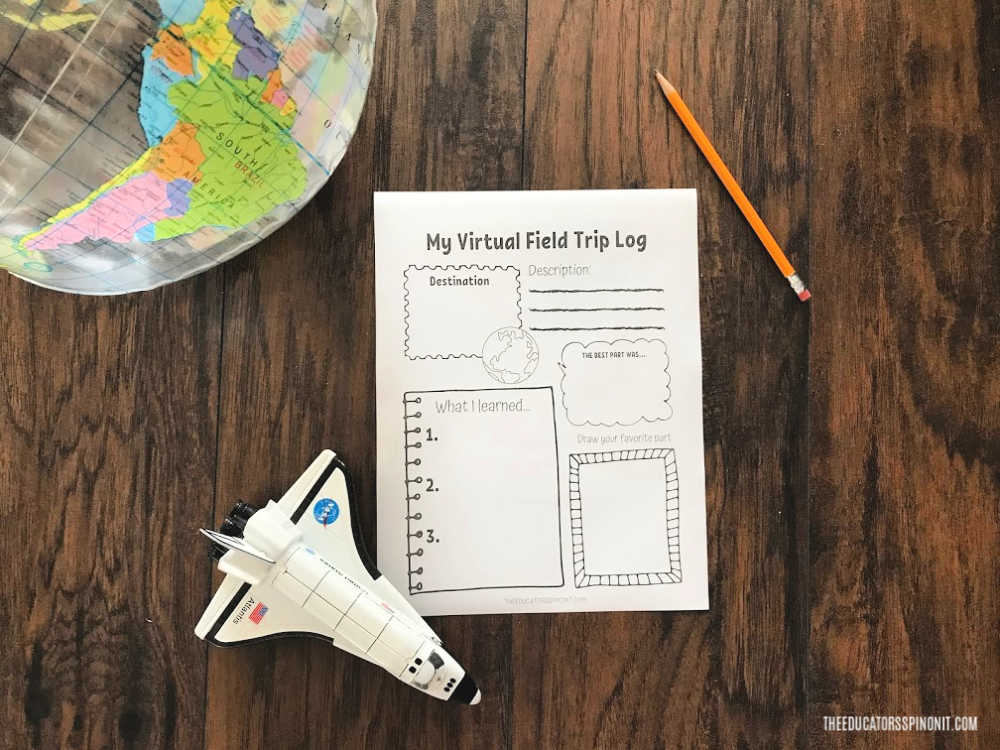 Types of Penguins
King Penguin
Emperor Penguin
Gentoo Penguin
Adelie Penguin
Chinstrap Penguin
Southern Rockhopper Penguin
Northern Rockhopper Penguin
Fiordland Penguin
Snares Penguin
Erect-crested Penguin
Macaroni Penguin
Royal Penguin
Yellow-eyed Penguin
Little Penguin
African Penguin
Humboldt Penguin
Magellanic Penguin
Galapagos Penguin
There are 18 species in the penguin family, of which 11 are Globally Threatened according to BirdLife on behalf of the IUCN Red List.
Explore the various types of penguins and photos of them from these resources with your child.
Why are penguins becoming endangered?
Penguins face many threats, from introduced predators and diseases, and geological events like volcanic eruptions, to pollution, getting tangled in fishing nets, climate change and severe weather.
People love penguins but are unaware of their decline. Global Penguin Society has devised solutions to tackle their problems head on

Sir David Attenborough
Penguin Songs for Kids on Youtube
Penguin Activities for Kids
Looking for more Virtual Field Trips?
Here are 50+ great Virtual Field Trips for your child to explore. From zoos and landmarks to famous museums, you can explore the world with your child with over a month of virtual field trips! Plus use our Virtual Field Trip Log!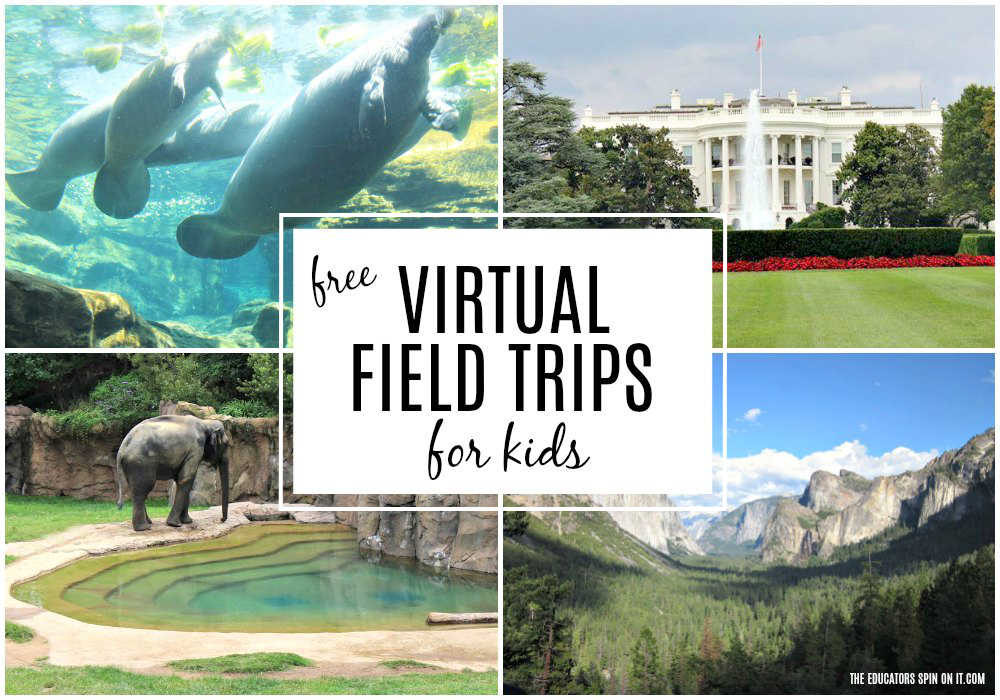 The post Penguin Virtual Field Trips for Kids appeared first on The Educators' Spin On It.