Oh  Boy! It's October! My students and I are getting all geared up for plenty of good books and apps! Here are some of our favorites for this month! Grab your Bluebee Pal and try one out!  https://www.bluebeepals.com/inclusive-curriculum/
It's The Great Pumpkin, Charlie Brown by Loud Crow Interactive Inc.: https://itunes.apple.com/us/app/its-the-great-pumpkin-charlie-brown/id552498441?mt=8
Gather around with your Bluebee Friends and enjoy this classic Halloween tale, complete with the original narration! Create your own avatar and costume, and carve a pumpkin! All of your Peanuts friends are here to celebrate the big event! Will the Great Pumpkin make an appearance? This is a great book to read and discuss, retell, and practice sequencing!
Mystery Word Town – Sight Word Spelling by Artgig Studio https://itunes.apple.com/us/app/mystery-word-town-sight-word-spelling/id983733111?mt=8 T
his is a fun app to practice spelling skills! Your goal is to find the gold and capture the outlaws in Word  Town! Explore the buildings to complete spelling challenges. Featuring 3 levels of difficulty, you can use the included word lists, or create your own.  You can even record your voice to use with your own words. This is an excellent way to easily practice spelling and vocabulary words. For use with single or multiple players. My kids have so much fun, they forget they are learning! You can play this game with your Bluebee Pal by your side!
Mystery Math Museum by Artgig Studio: https://itunes.apple.com/us/app/mystery-math-museum/id640754583?mt=8
This is an engaging app for practicing math skills while exploring 8 museums while helping a friendly ghost rescue dragonflies! Unlock rooms and passages as you practice addition, subtraction, multiplication, and division skills.  Select the skills you want to work on by customizing the activities to suit your needs! Great for problem solving and critical thinking skills!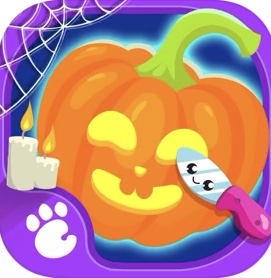 Cute and Tiny Halloween Fun:  https://apps.apple.com/us/app/cute-tiny-halloween-fun/id1440010639
Happy Halloween 2018! Play the cutest Halloween party games for girls and boys with kitty Sue, puppy Bu and bunny Blu! Make DIY spooky decor and carve adorable pumpkins! Play fun hide-and-seek games with tiny ghosts and slime monsters! Go trick-or-treating with the baby animals! Have fun and enjoy the best Halloween mini games for girls and boys, kids and toddlers!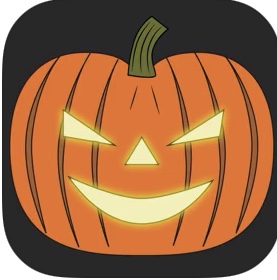 For a little simple Halloween game fun, try Halloween Hunt and catch the spooky creatures:  https://apps.apple.com/us/app/halloween-hunt/id1290244223
Halloween Hunt! Jump, casts spells, and capture all of the spooky creatures as fast as you can! This simple and lively action game stars our costumed crusader chasing and capturing each creepy enemy with her magic wand so that the sidewalk is clear for trick-or-treaters! Guide our sorceress through three different levels to collect them all and win!
One of our favorite books to read in October is "Room on the Broom". We complete language learning activities centered around the book.   Read about it here! It is usually available at your local book store or library.
 https://www.amazon.com/Room-Broom-Julia-Donaldson/dp/0142501123/ref=sr_1_1?ie=UTF8&qid=1507780874&sr=8-1&keywords=room+on+the+broom
About the book, from Amazon:  "The witch and the cat are happily flying through the sky on a broomstick when the wind picks up and blows away the witch's hat, then her bow, and then her wand! Luckily, three helpful animals find the missing items, and they all return to ride on the broom. But is there room for so many friends? And when disaster strikes, will they be able to save the witch from a hungry dragon?"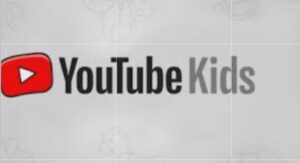 Alternatively, go to: You Tube Kids  https://apps.apple.com/us/app/youtube-kids/id936971630  to have the book read to you and watch the movie with your favorite Bluebee Pal.  Just do a simple search and you will find this and even more narrated books! (FREE).
After reading the book, I let my students play the companion games which are available in the iTunes App Store. There are 2 apps and we love to play both!
Room on the Broom: Games by Magic Light Pictures Ltd.: https://itunes.apple.com/us/app/room-on-the-broom-games/id705107094?mt=8
There are 8 magical games to play to foster creativity and critical thinking skills, all while having fun!  Collect medals while playing the games, which feature all of the wonderful characters from the book! You can fly from star to star making pictures in the sky, help the dragon eat his favorite food, help find things the friendly witch has dropped, and much, much more!
Room on the Broom: Flying by Magic Light Pictures Ltd.: https://itunes.apple.com/us/app/room-on-the-broom-flying/id949494519?mt=8
Take control of the friendly witch's broom and fly across the sky! Collect stars along the way to see how high you can score! Pick up all of your friends, but watch out for the fire-breathing dragon! Catch letters to spell words! What fun!
The post Halloween Fun With Bluebee Pals appeared first on Bluebee Pals®.