Pumpkins are such a memorable item from nature for fall. Add to the fun some water, leaves, acorns and now you have your own pumpkin sensory play for your child.
Here's how to create this natural sensory play for fall.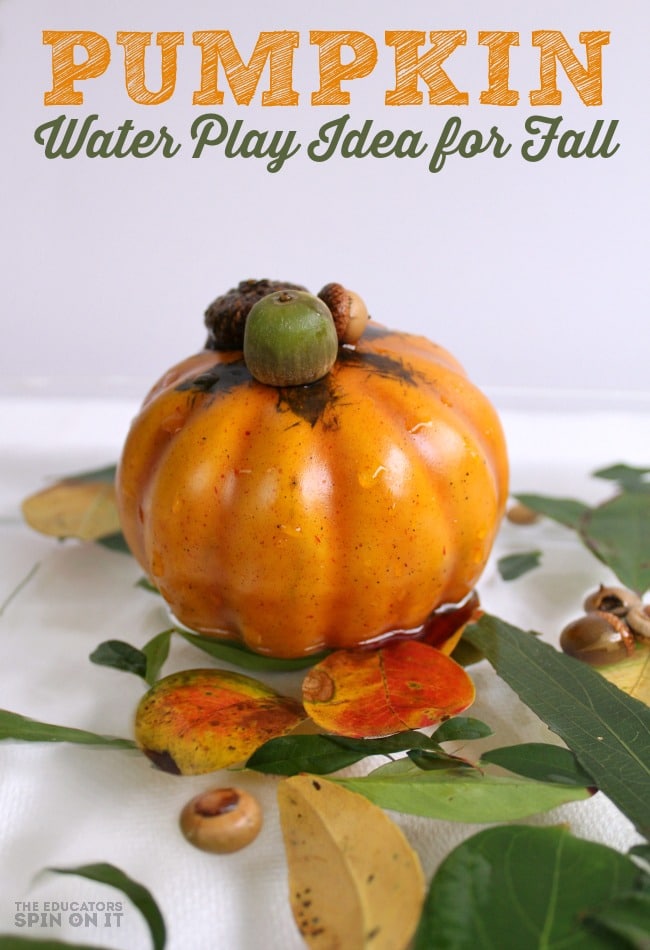 Amazon links included in this post

Pumpkin Sensory Activity for Kids
Going on a nature hunt during the fall with kids can be such fun.  My daughters thought it would be fun to bring inside a few item we found during a recent outdoor play to observe.  After we used the leaves for our Number Leaf Game  and Number Leaf Scavenger Hunt .   With the welcoming of October, there's one special items that you must add to the mix Pumpkins !
This week we're featuring Pumpkins for the Virtual Book Club for Kids  
Five Little Pumpkins  by Dan Yaccarino
Watch a Read Aloud Here 
Materials 
Read the book Five Little Pumpkins  or any Pumpkin Themed books, see below for more ideas, as you start this pumpkin sensory activity with your child.
Pumpkin Sensory Play for Kids
This Sensory Play with Pumpkins and Water is all about being creative as a kid.  Get the materials ready with them and then allow them time to play.  Make sure you set up for play on a surface that is wet friendly as there will be some water that splashed out during the water fun with pumpkin.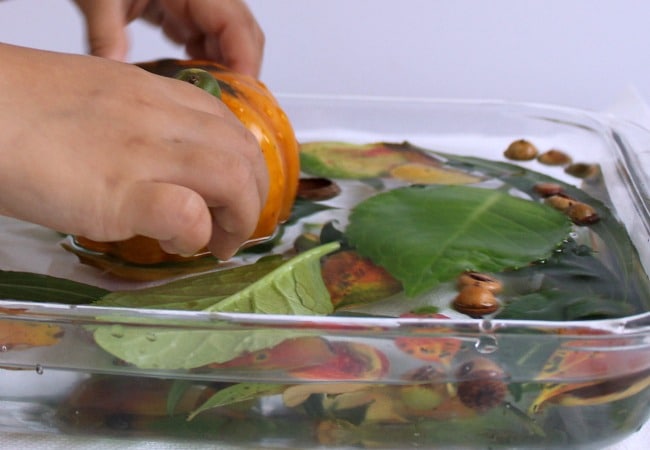 Once your child has played with the pumpkins and water for some time they may be up for the science challenge.   You can encourage them to try to stack the pumpkins on top of each other or stack acorns on top of the pumpkin.  There are some many ways to work with the fall objects from nature with this pumpkin sensory play activity.
Trust me it's harder than it looks to stack them on top of a floating pumpkin. Great for fine motor skills, eye hand coordination and concentration.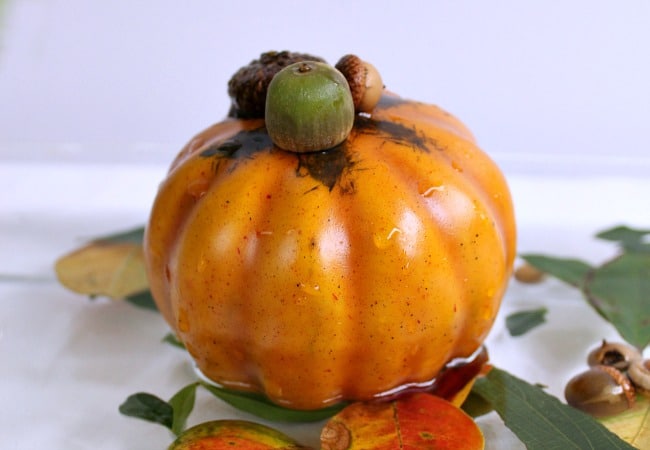 For older kids you could challenge them to use sticks to build a fence to match the storybook of Five Little Pumpkins .  Listen to the Song Five Little Pumpkin by Raffi or The Learning Station  to go along withthe book or try out a new version by Super Simple Songs .
Once you're all done you can also use Dot Markers  to complete the Five Little Pumpkins Printable from Fiddle and Doodle.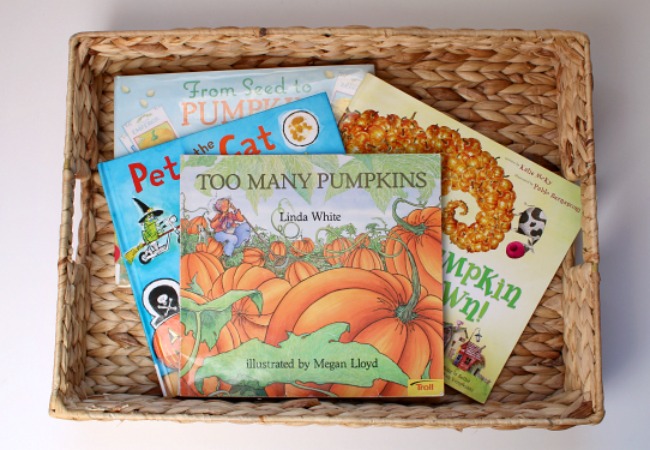 Pumpkin Themed Books for Kids
There are quite a few pumpkin themed books for kids.  We're featuring 5 Little Pumpkins for our book for this week but there are quite a few more to include or use instead of.  My personal favorite is probably Too Many Pumpkins by Linda White.
Do you have a favorite Pumpkin themed Book?  Share! 
The Little Old Lady Who Was Not Afraid of Anything
The Littlest Pumpkin
Too Many Pumpkins
The Biggest Pumpkin Ever
It's Pumpkin Time!
Where Is Baby's Pumpkin? (Karen Katz Lift-the-Flap Books)
Pumpkin Town! Or, Nothing Is Better and Worse Than Pumpkins
Duck & Goose, Find a Pumpkin (Oversized Board Book)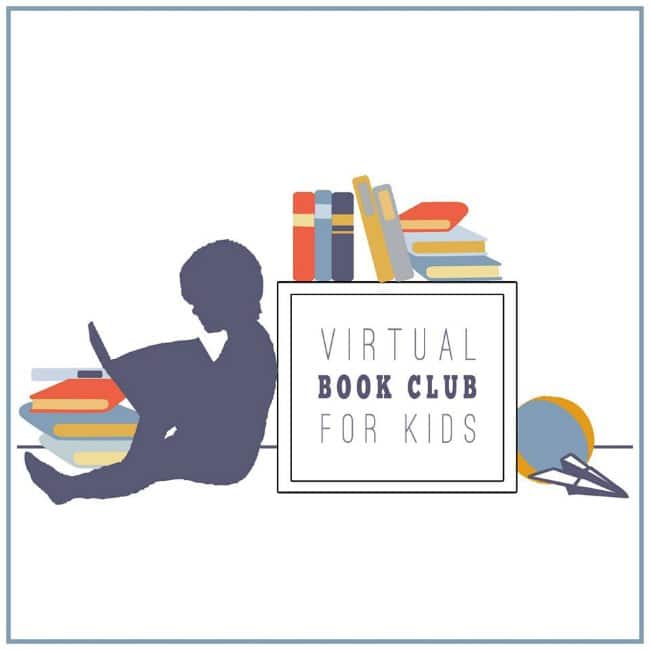 Join our Weekly Virtual Book Club for Kids Facebook Group 
We're excited to be starting our new season of Virtual Book Club for Kids for 2016-2017.  This season we're hosting weekly themes and books.  You can check out what's next week here .
YOU'RE INVITED. We're inviting you to join along and share your own pumpkin themed ideas with your child or students using the featured story Five Little Pumpkins  or one of the other Pumpkin Books mentioned above.  You can share on our facebook page or join our VBC Facebook Group.
Pumpkin Themed Activities for Kids
Alphabet Activities 
Pumpkin Rocks Alphabet Matching – Inspiration Laboratories
Pumpkin Light Box Letter Formation – Adventures of Adam

Name Activities 
Pumpkin Patch Name Spelling Activity – Still Playing School

Number Activities 
Pumpkin Patch Picking Numbers – Rainy Day Mum
Pumpkin Counting Printable -CraftCreateCalm
Pumpkin Math: How Many Segments? – Teach Beside Me

Cooking Activities 
Roasting Pumpkin Seeds With Kids: A Five Senses Experience – To be a Kid Again
Pumpkin Spice Cookie Bars – Sugar, Spice & Glitter

Science Activities 
Do Pumpkins Float? – JDaniel4's Mom
Preschool Pumpkin Skin Experiment – Preschool Powol Packets

Color Activities 
Painting with Pumpkins – Kori at Home
Easy Colorful Mosaic Pumpkins for Kids – Toddler Approved

Pre-Writing Activities 
5 Little Pumpkins Fine Motor Busy Bag – Views From a Step Stool
Retelling with Finger Puppets – Chickadee Lit
Pumpkin Suncatchers – Clare's Little Tots

Shape Activities 
Make a Felt Pumpkin Face – Mama Smiles
Free Printable Pumpkin Shape Puzzles– School time Snippets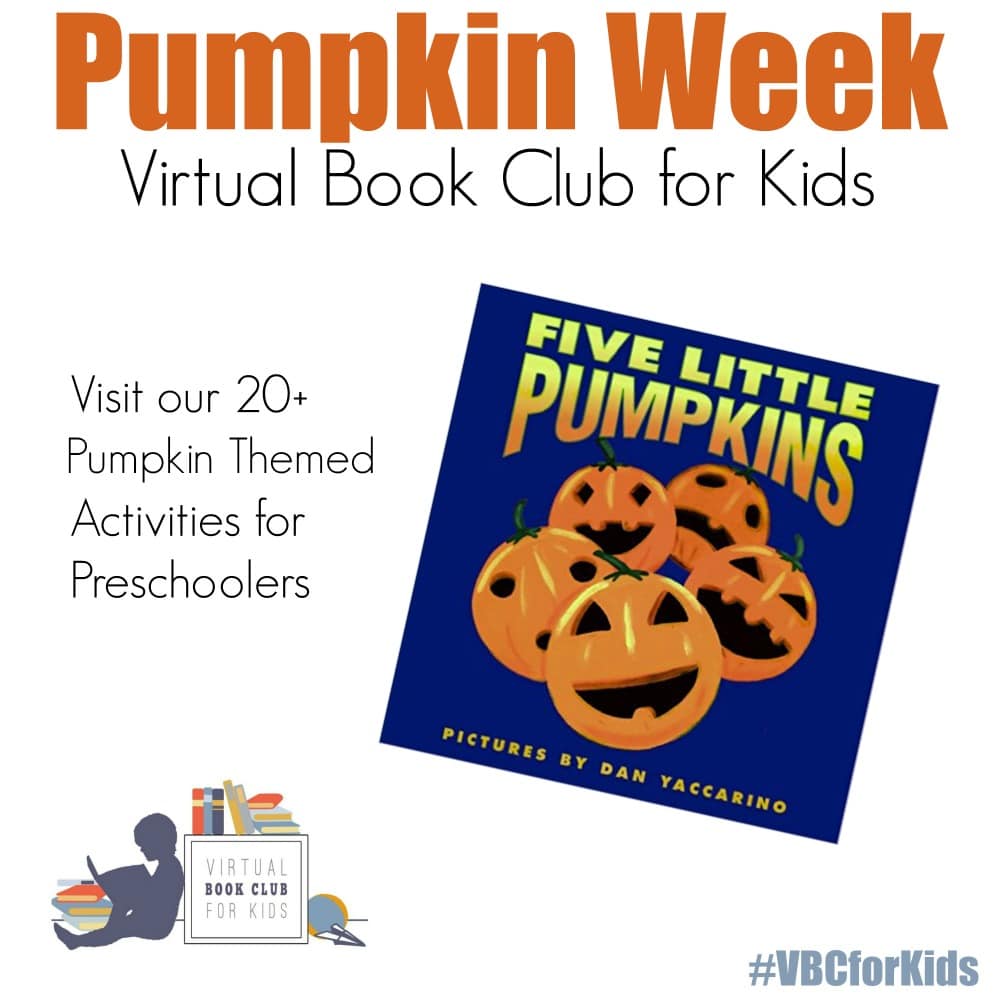 Do you have a favorite Pumpkin themed book or activity? Come tell us about it!
Next Week we're featuring the book Little Blue Truck  Come join Along!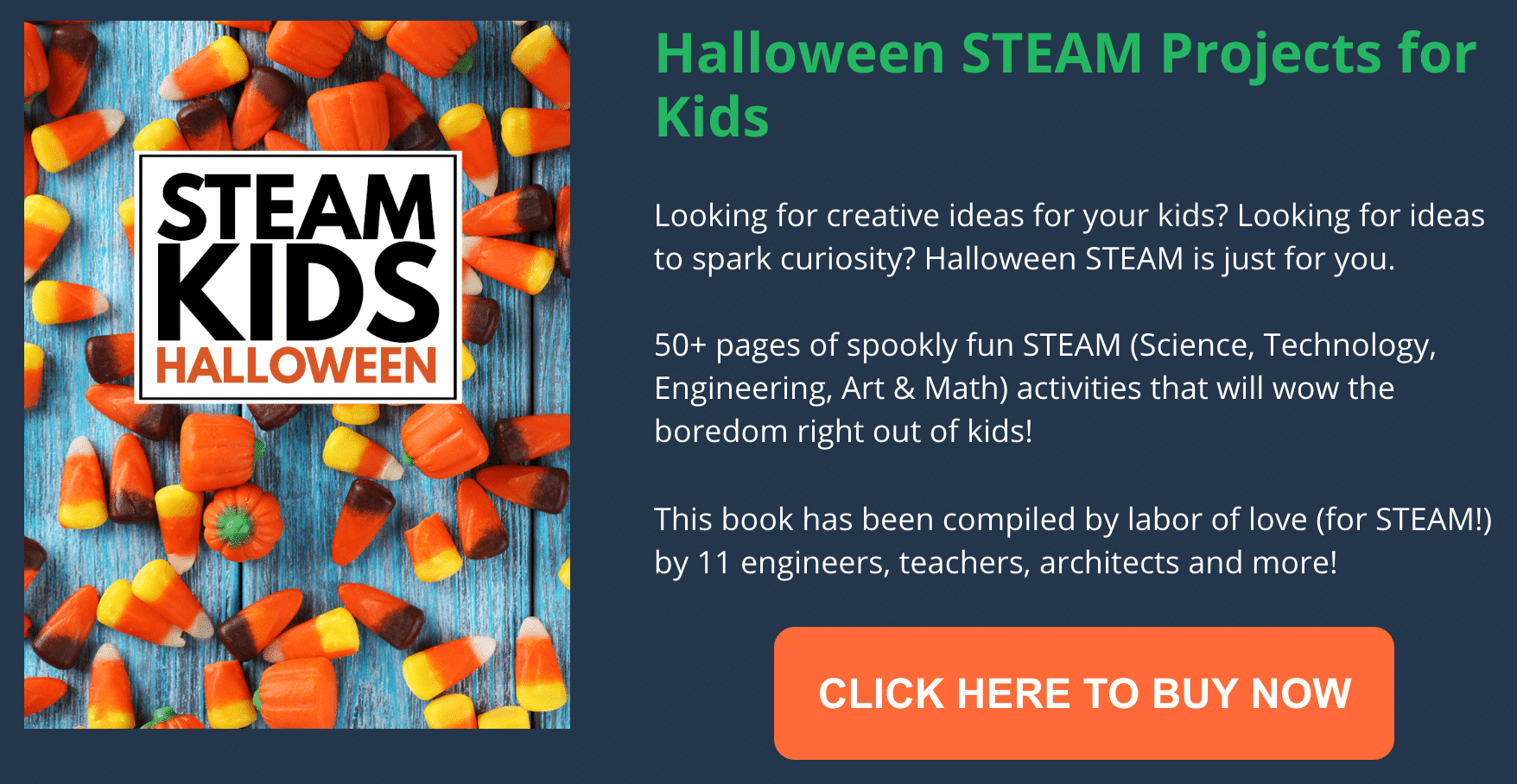 Also be sure to check out the Halloween STEAM Book.
The post Fall Sensory Play with Pumpkins and Water appeared first on The Educators' Spin On It.